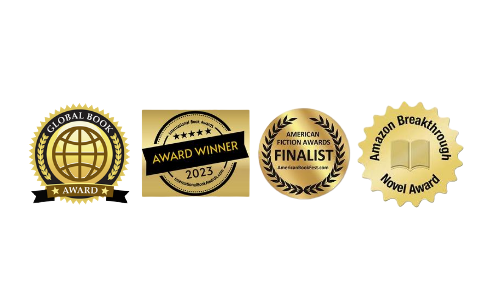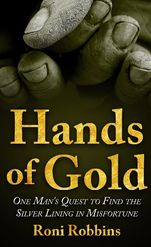 Will Sam purge his guilty conscience before he completely runs out of time? Will he atone for his offenses and find solace in the final countdown?
Sam Fox spent his whole life running against the hands of time. He is now racing to set the record straight about secrets he and Hannah, his wife of 65 years, have been harboring from their children and each other. Hands of Gold, loosely based on real events, follows Sam on a journey that takes him from war-torn Europe at the turn of the 20th century, through the Great Depression and labor union reforms in America. Determined to make a lasting mark in his new homeland, Sam faces a number of hardships, not the least of which includes contracting tuberculosis, yet this does not deter him from his ambitions.
During a seemingly mundane workday, he shields 200 coworkers from a disgruntled gun wielding employee. His actions saved the lives of many, making his escape from the notorious Auschwitz concentration camp – wherein his family suffered a deadly fate – a destined event.
As Sam comes to grips with his past, a gold watch from his grandmother, lost and buried during the Holocaust, will finds its way back to him. Through it, Sam learns to find the silver lining in his everyday struggles by holding onto his loved ones, along with a little self-reliance and even a few miracles.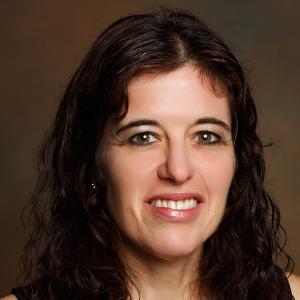 Roni Robbins is an award-winning author who has 35 years experience as a published writer. Currently an editor/writer for Medscape/WebMD after serving as associate editor of the Atlanta Jewish Times/The Times of Israel, she has a seasoned history as a staff reporter for daily and weekly newspapers and as a freelancer for national, regional and online publications.
Robbins' freelance articles have appeared in The Huffington Post, Forbes, the New York Daily News, Adweek, WebMD and Healthline. She wrote for the Mother Nature Network; The Forward; FromTheGrapevine; and Hadassah magazine, among others. Robbins was also a staff writer for Florida Today/USA Today, The Birmingham News and the Atlanta Business Chronicle/American City Business Journals.
In addition to major CEOs and politicians, she has interviewed such celebrities as Wolf Blitzer, Andy Gibb, Hank Aaron and Usher.
Check Out What's Been Said About Hands of Gold
roni.robbins@yahoo.com
678-978-6224
Follow Roni Robbins on her social media to keep up with her latest book news and other writing.
Content © Copyright 2021 Roni Robbins