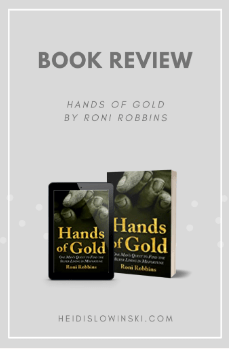 Based in part on real events, Roni Robbins' novel follows the life of Sam Fox, a character based on a Hungarian grandfather as he navigates a tumultuous life in the early 20th century. Sam and his wife Hannah's lives a filled with secrets from their past which they've kept from their children. The book focuses on Sam's efforts to come to grips with his history and finding silver linings in his tumultuous past.
Robbins is a brilliant storyteller, incorporating detailed and moving scenes throughout the narrative. The book is an intimate look at her large extended family while remaining relatable to anyone who is a descendant of immigrants. Each character is a distinctive thread woven into the whole of this story. I especially enjoyed the description of the romance between Sam and his wife, which led to a marriage spanning six decades.
I was engrossed from beginning to end. This is a truly inspiring story of triumph over tragedy and a life well lived.
I'd like to thank the author for the free copy of the book in exchange for my honest review. Hands of Gold is scheduled for release on February 4, 2022.